La Sagrestana
From vineyard to glass, the same emotions
A great brand
This product line owes its name to the first estate that Poletti family planted with vines, which was in fact known as "La Sagrestana".
The farm, located in a very favorable position, was planted with traditional, local varieties from the Romagna region such as Sangiovese.
After starting with locally grown grapes such as Sangiovese, Chardonnay, Cabernet, Albana and Trebbiano, the range has expanded and now includes about 25 different wines from other major Italian wine growing regions
This way the company is able to offer its customers a constant genuineness and a better service, thanks to a vast selection of products, a flexible production and the employment of the most modern technologies.
Through its products, specifically thought for different consumer styles, Casa Vinicola Poletti manages to position itself in the market satisfying the requests of many distribution channels, achieving a vast sales network both in Italy and abroad.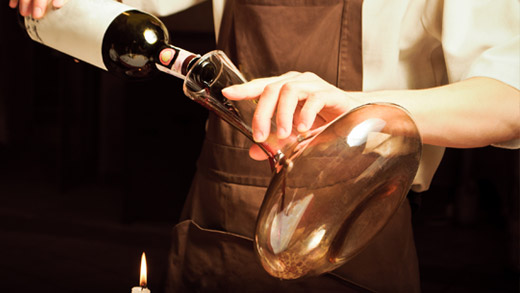 Territory
Tradition and knowledge: values that lead to quality.
Imola is the ideal destination not only for those who love to follow the adrenaline of motors in the Enzo and Dino Ferrari circuit, but also for those who want to relax and take a break enjoying the quiet of an hilly landscape.
Situated just 10 km away from the historic center of Imola, the natural ridge of the Vena del Gesso Romagnola amazes the visitors, interrupting the gentle silhouette of the hills, giving a unique aspect to the landscape.
And it's just there, right in the heart of this spectacular landscape, that we grow our vineyards.
The wines of La Sagrestana narrate the story of this genuine and traditional territory.
Our facility
Tradition and knowledge: values that lead to quality.
It was the year 1928 when Aurelio Poletti founded his first production facility on the outskirts of Imola. Urban development and time have considerably changed the landscape of this city, that turned to be a chaotic place.
Therefore a new place to continue expanding the production was necessary: in year 2000 a brand new production facility started to be operative, more suitable to the technical and innovation requirements and closer to the A14 motorway. So today the company benefits from a unique place of innovation and development, an ideal space to follow with total commitment a production that stands out for tradition and quality.